June 2022, New Health Project Meeting in Barcelona
27 junio 2022
The European New Health project to present soon at the 'Food SWITCH Events'.
The diet that most people have adopted in the western world over the past 70 years has resulted in increased levels of preventable disease and premature death. This has happened even though it is now clear, from scientific evidence and practice, how we can feed our body healthily. The problem we now face is that many have learnt and unconsciously adopted an unhealthy diet and, it is difficult to impact on and change such ingrained behaviour. Therefore, essential insights and support are needed to increase knowledge and awareness of healthier ways to eat and nourish our body.
The project partners of the New Health 2022 Project have set themselves the goal in 2020 of developing a complete lifestyle as a medicine awareness program for consumers, volunteers and professionals. In 2020 the introduction video series 'The turning point of the Homo Sapiens' was developed. In 2021 'Exercise as Medicine' videos were added and a start was made in developing the 'Food as Medicine' series. This series, focusing promoting healthier eating habits, will become available just after the summer this year and will be presented in lectures and webinars during 'The Food SWITCH Events'.
On June 14 and 15, 2022, the partners of the New Health 2022 project met in Barcelona. Originally, the meeting was planned to take place in Lithuania but was moved owing to the regional situation. Although there was a lot to discuss, the project members regularly took the time to put their words into action and engage in some fun and stimulating physical activity!
Brain as medicine!
Within the New Health lifestyle as medicine program a trilogy of themes has been chosen. Exercise and the food we eat are key foundations of a healthy lifestyle but coping with stress and seeing the opportunity to change are equally important elements for a healthier future. For these reasons, the 'Brain as Medicine'was identified as the third theme within the healthy lifestyle trilogy. The on-going development of the materials and video series that will provide insights into brain function and how our thoughts and feelings can influence our chosen lifestyle, was also discussed by partners in Barcelona.
The Food SWITCH events!
In September and October, 'Food SWITCH events' will take place in Belgium, the Netherlands, Portugal, Spain, Slovakia and Lithuania. These events will include free lectures and webinars for consumers, volunteers and professionals. The new 'Food as Medicine' videos will be unveiled and during the events you will be able to register for free for the New Health App and take the New Health Lifestyle Scan which will provide you with invaluable insights into your current lifestyle choices. So, if you are interested in improving your own health and well-being and/or want to help others in this, sign up now via info@new-health.eu , so that we can email you the dates when they are final.
So come and join the team, to work together for a healthier, happier and more active Europe!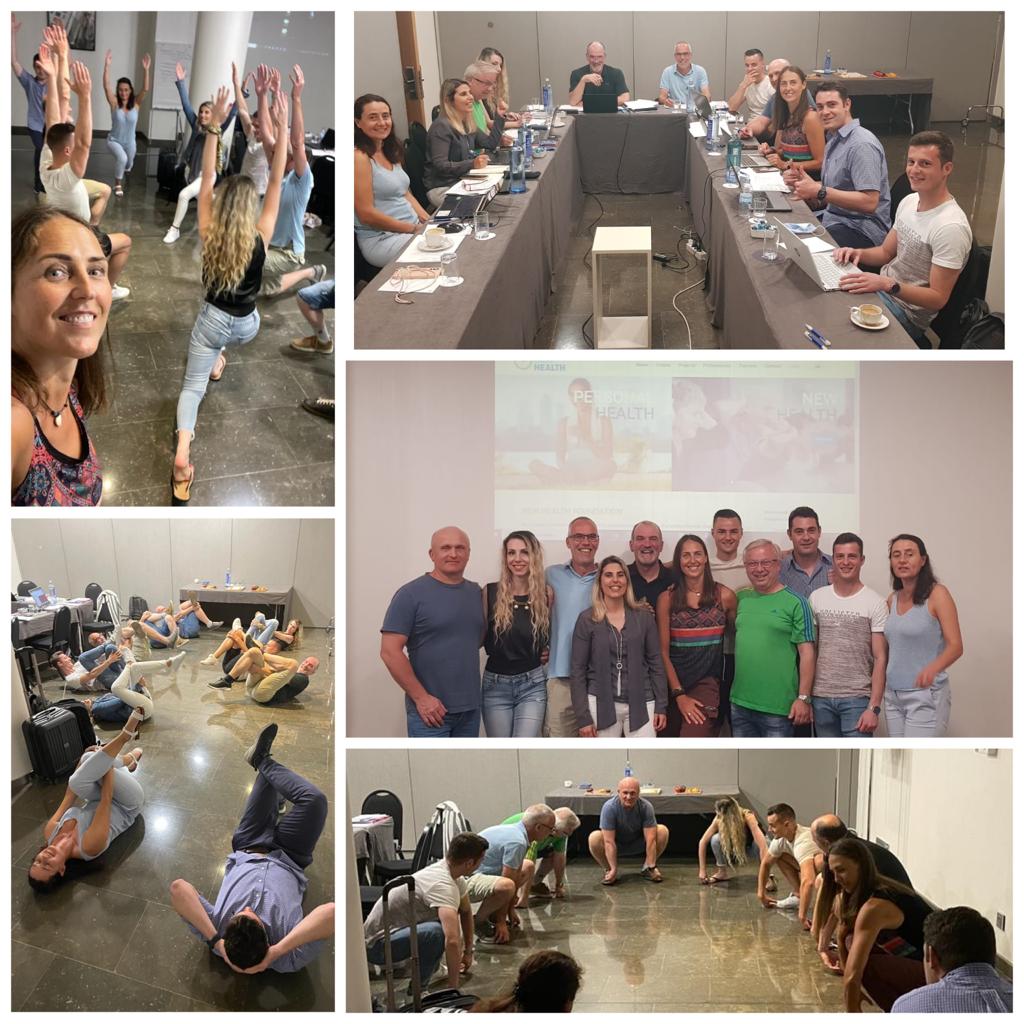 ---

Este proyecto está apoyado por el programa Erasmus+ de la Unión Europea
Número de solicitud del proyecto:
613045-EPP-1-2019-1-NL-SPO-SCP