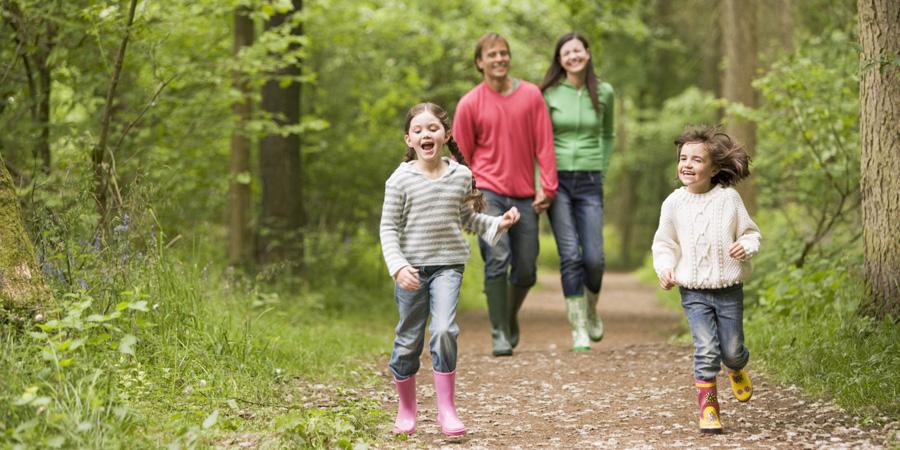 Exercise is medicine - free documentary
8 April 2022
Have we as Homo Sapiens reached a turning point when it comes to our health? Over the past 70 years, our health has deteriorated sharply due to higher inactivity, more stress in our lives and unhealthy diets. Overweight rose from 10% in 1950 to almost 60% today. Over the past 50 to 70 years, several generations have not been given enough knowledge about the health and prevention guidelines that are now known, so it is time for a knowledge update - not only for the consumer but also for professionals who work with consumers in the health care, sports and lifestyle sectors.
Over the past 2 years, a team of experts from 7 countries has focused on the essential insights that every person should know about lifestyle and health, to be able to make healthy choices. The most recent international guidelines for healthy living from, among others, the WHO and the Health Council and the Combined Lifestyle Intervention and Lifestyle Medicine were used. This information has already been partially translated into an easy to follow, short and compact healthy living documentary. This documentary is ideal for anyone who wants to live healthier and for anyone who is well placed to promote healthy lifestyles to other people. Whether you are a sports or healthcare professional, teacher, community worker, member of a sports organization or a volunteer you can spread the healthy living message!
This program provides essential insights about healthy eating, exercise, mental fitness, the risks of unhealthy living and what can be gained from applying those insights. A European network of Healthy Lifestyle Promoters is being set up and every European can make free use of the lifestyle scan and video documentary. In this way, we want to ensure that the knowledge of health authorities such as the WHO and the Health Council about healthy exercise and healthy eating, as well as positive health behavior change, is known and applied throughout Europe.
WATCH NOW! The Turning Point for Homo Sapiens and Exercise is Medicine!
Reversing sarcopenia, increasing metabolism, better blood sugar regulation, more optimal fat burning, and better heart-lung condition. A knowledge of these positive effects of applying exercise guidelines is essential for every person.
5 part series of short videos: Exercise as medicine!
These videos were created by the European project 'New Health 2022'. The videos are provided with subtitles in 7 languages, which can be set by clicking on the wheel (settings) at the bottom of the video!
---
EXERCISE IS MEDICINE – CHAPTER 1
WHAT WE HAVE BECOME – INACTIVE HOMO SAPIENS!
After the introductory chapters 'The turning point of the homo sapiens', we start the five-part series on exercise as one of the 3 themes: active living, healthy nutrition and a healthy mindset. In the last 50-100 years our lifestyle has deteriorated enormously. The arrival of the car, television, internet, mobile phone and home delivery ensures that we are sitting more and more. 52% of the world's population does not meet the exercise guidelines! Unfortunately, this percentage is still increasing... Time for awareness and ACTION! To this end, we will first go through Exercise as Medicine, with essential insights into active and healthy living.
---
EXERCISE IS MEDICINE – CHAPTER 2
WE PAY THE PRICE – THE EFFECT OF OUR INACTIVE LIFESTYLE!
Every year 400,000 children are overweight and/or obese! This not only has a health impact, but also a social and financial impact. Healthcare costs will rise so much that some European countries could go bankrupt by 2050. High time to invest in our health, for us, our children and especially for everyone who comes after!
---
EXERCISE IS MEDICINE – CHAPTER 3
NOW WE KNOW HOW – THE RECIPE FOR A HEALTHY AND ACTIVE LIFE!
What is the ideal recipe to keep our body healthy? The guidelines are very clear! In this third chapter we go over the different forms of exercise and how you can best implement them in your current lifestyle! Are you up for the challenge?
---
EXERCISE IS MEDICINE – CHAPTER 4
OUR NEXT STEP – EXERCISE IS MEDICINE, HOW DO WE DO IT?
Daily exercise is essential, we all know that now! But we still don't do it.... Time to become more aware of this and to gain more knowledge about the many benefits of an active lifestyle! View the benefits, explanations and tips and tricks in part 4!
---
EXERCISE IS MEDICINE – CHAPTER 5
THE NEW WE – HOMO SAPIENS BACK TO A MORE ACTIVE LIFE!
How do we lead an active life and how do we move most effectively? It is important to be aware of the most important kind of movement: RECREATIONAL MOVEMENT! You cannot only compensate for a sedentary lifestyle by exercising for an hour 1, 2 or 3 times a week, every movement counts! How do you best apply this?
---
Register now as an individual or professional, completely free, and view the introduction and exercise as a medicine series in full https://new-health.eu/en/register. You will also be informed when 'Food as Medicine' and 'Your Brain as Medicine' is ready.
You can also watch the videos via these links;
If you want to become a free partner as an organization and share this information with your supporters, register here as an international partner.
---

This project is supported by the Erasmus+ program of the European Union
Project Application nr. :
613045-EPP-1-2019-1-NL-SPO-SCP