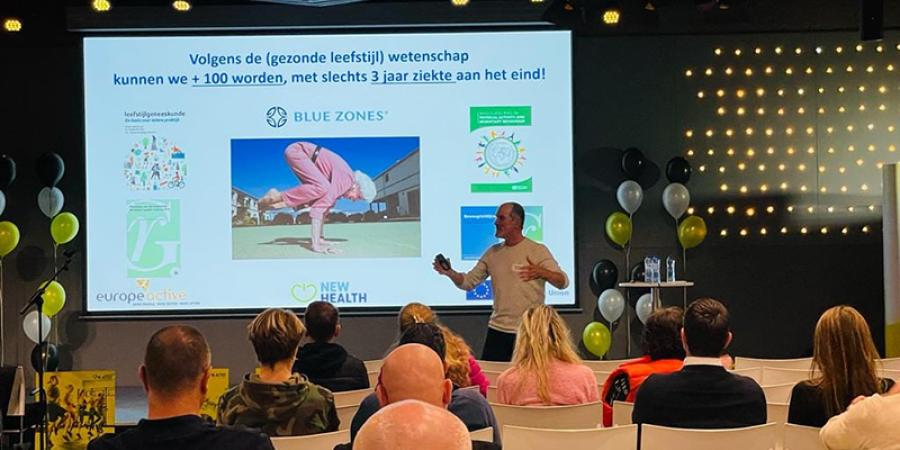 Healthy Lifestyle promotors Europe
5 March 2023
We pledge to promote the New Health program, Healthy Lifestyle Promoters Europe. The aim is to provide easily available and understandable information about healthy lifestyles to;
sports, healthcare and lifestyle professionals
volunteers
organisations
consumers
Educational standards and healthy lifestyle video courses
The Healthy Lifestyle Promoter course is provided in seven languages. It teaches knowledge and provides tools to improve physical activity, healthy eating, mental fitness and a healthy lifestyle.
Together with Europe Active, we have developed educational standards for;
Healthy Lifestyle promoter (EQF2), a free consumer lifestyle platform
Healthy Lifestyle Promoter mini video course for professionals and consumers
We also pledge to conduct research on the role and impact Healthy Lifestyle Promoters have on behavioral change in the target groups.
Healthy Lifestyle Promoters
We will create and support a European network of Healthy Lifestyle promoters. The Healthy Lifestyle promoter may be a sports professional, healthcare professional, a teacher, but also a community worker, member of a sporting organization or volunteer.
New Health provides them with motivation and knowledge about healthy eating, sports and the risks of unhealthy living.
https://sport.ec.europa.eu/healthylifestyle4all/pledges/healthy-lifestyle-promotors-europe-0
---

This project is supported by the Erasmus+ program of the European Union
Project Application nr. :
613045-EPP-1-2019-1-NL-SPO-SCP